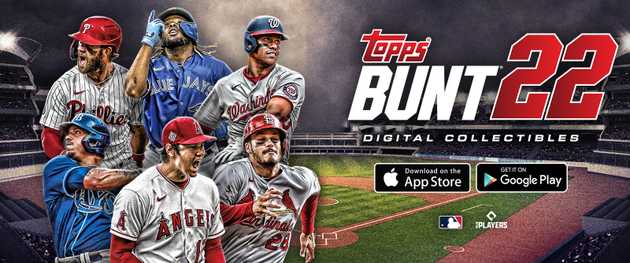 I recently came across the Topps Bunt app and decided to write about my experience with this digital sports card trading platform for a few reasons. One, the digital cards are not using Non-Fungible Tokens (NFTs). Everything lives within the app. I will point out later why this may disappoint (anger) many people in the near future. Two, there is a lot of activity and community on the app. And lastly, the game mechanics are well done and keep users engaged and coming back daily, sometimes hourly. The game mechanics result from 10 years of app testing and refining at its best.
Overview of Topps Bunt
Topps has been a prominent name in the sports trading card business since the 1950s. However, the overproduction of cards in the 1980-1990s had made these once highly collected items no longer valuable to hobbyists. In the 2000s, there was still a market for sports cards, but the popularity had peaked. In 2013, Topps released the mobile app "Topps Bunt." They spent a year prior creating and beta testing the app and versions of digital baseball cards. Topps Bunt is still thriving almost a decade later and has revitalized the Topps brand.
Overview of the App
The app is not the prettiest, but it's very user-friendly. Here is an overview of some of the controls.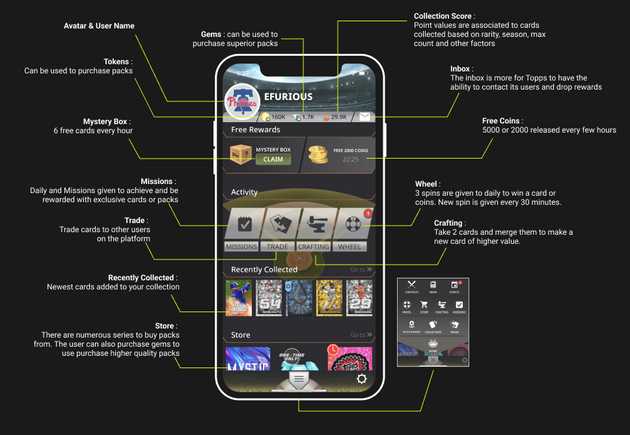 The Cards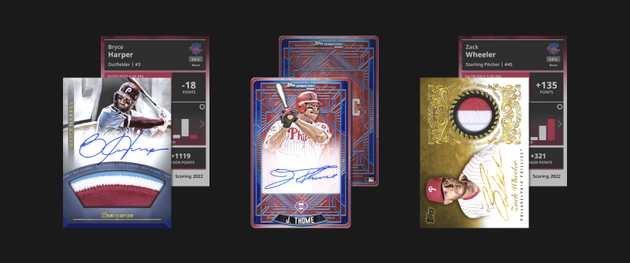 Topps Bunt does a pretty good job of lowering the barrier to entry and addressing all types of sports fans and collectors. Topps gives the new user a free card and tokens to use to purchase their first pack to get you started. This becomes onboarding into the app. The user learns how to use tokens to acquire packs. They go through the experience of opening a pack. Then they are taken to see their cards in your collections area. They also incentivize usage—more on that in a few.
The average sports fan can start with the base tier. These cards are given to the user for free through any interaction with the app. For the 2022 season, there are seven tiers in the Base Collection.

A user can take two of any card within a tier and "craft" them into a single card in the tier above that. For example, pick two Base Tier 1 cards and select "craft." After 3 seconds, a new Base Tier 2 card appears.
There is also a "Mystery Box" box that distributes six free random cards every hour for the user. So any person can have fun with the app and collect without spending any money. An arcade wheel also gives three free spins a day to collect coins or cards. After the spins are depleted, there is a countdown to the next replenishment of spins. Or the user can watch an advertisement for another spin.
The cards are not limited to only star players and rookies. Anyone that has made a major league appearance has a card. The cards are virtually the same as the physical cards in shape and design. They even have a backside with more information depending on the card.
Game Mechanics
After a decade of tinkering with its Bunt app, Topps has raised the bar for fan engagement by using an assortment of game mechanics that keep fans coming back to the app.
Missions
As mentioned above, Topps Bunt incentivizes its users to interact with the app through "Missions." Daily missions include sending one trade or spinning the arcade wheel three times. The user is rewarded with a card or coins upon completing the mission. There are also more extended missions called "Events" that can last up to a month, and the user is rewarded for consistently interacting with the app.
In general, the app is a constant mission for serious collectors to complete each released set. After completing sets, the user is rewarded with exclusive and rare cards.
Triggers
There is always something to do on Topps Bunt, and like most apps, those tiny dots inform the user what areas can be addressed. They use countdown timers to tell the user when a freebie will be available. They use the same timer to alert users when a deal or collection is ending, giving them a sense of urgency to complete a set or buy a limited-time offer of gems.
Anticipation
I love this little clever visual queue that I've now seen adopted by multiple digital card companies. Topps Bunt puts a hint of color on a specialty card. For instance, a blue glow alerts the user that a rare card is coming, pink for a super rare, and gold for an iconic. There's also a special glow for Legendary.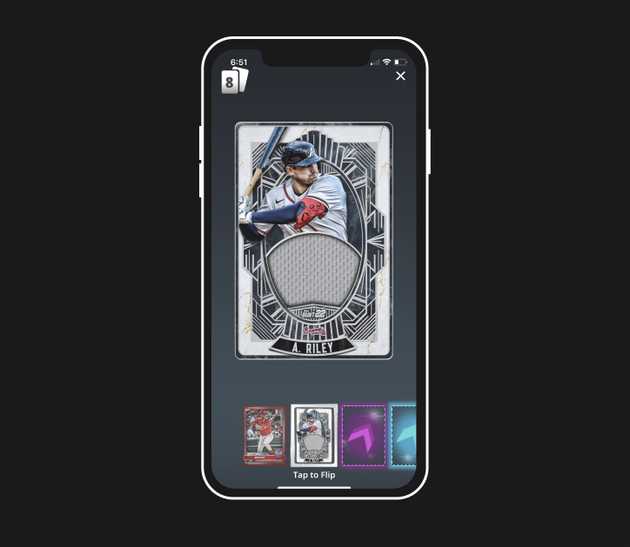 There is a weird dopamine hit when you see one coming. A user can purchase "gems" to use to buy packs with a higher probability rate of getting rarer cards. Once a user uses gems for packs, it's hard to go back to the free coins. The experience is not the same.
Community
There is a chat feed primarily for discussing potential card trades, but I've met many cool people through trading cards in the app and using its chat function. You can also see who has been around a while and who is new to the system. I like to give newcomers some of my duplicate cards to get their collections going.
Topps Bunt also has a fantasy baseball-Esque game within the app. They hold contests where users can use their collected cards to build a baseball roster, much like fantasy baseball. The users are awarded points depending on how well their roster did for the week. Those ranked at the top in points receive exclusive digital cards.
What I Like
Topps Bunt has created a fun platform to engage with other baseball fans and collect nicely designed cards of all players past and present. The barrier to entry is low, and one can spend as much or as little as they want and still have a good experience. There is always something to do and it's easy to get sucked into the app for over 30 minutes a clip. While I was collecting, it made me more aware of players on other teams that I didn't recognize.
What I Don't Like
It's a little wild that you can put money into Topps Bunt, but you can't make any money from Topps Bunt. There are no cash transactions between traders. It's strictly card for card.
My other issue is that everything lives in the app. Unlike its physical predecessor, one can't have their collection alongside other brands (for example, a scrapbook of my favorite player in Topps, Donruss, Bowman, and Upper Deck). Topps Bunt was created before NFTs became a thing in the collectibles market, so it's not hard to understand why these weren't NFTs. However, I can see this being a massive issue soon.
Fanatics acquired Topps for $500M in January 2022. Fanatics also owns Candy Digital, which makes digital baseball cards using NFTs. So the question is, will Fanatics keep both, or will they remove competition and ultimately kill Topps? Killing Topps would be terrible for fans that have collected and paid for Topps Bunt cards over the decade. They would lose all of it.
Losing ownership of collectibles due to these walled gardens is the main argument for using NFTs for digital trading cards. Even if the company folds (or is bought out and killed), ownership of the trading card will live on the blockchain. One will never lose ownership of their digital asset.