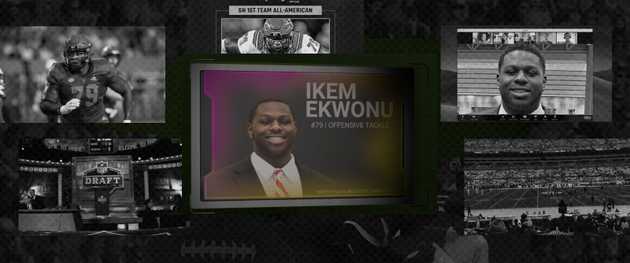 I love sports, and my profession is in technology, so I am interested in how these two things are interwoven. I've been participating in Digital Sports Card drops and writing about my experiences with them the past year. The digital cards are being tokenized on a blockchain to ensure authenticity and create the scarcity that digital items have been hard to protect. Non-Fungible Tokens, or NFTs, are being used with these trading cards. There have been some excellent beta tests across all major sports leagues. Despite some difficulties in using the tech, the surprising number of early adopters shows that there is a proven market. And it's still the early days. I believe in 2022, we will see some expansion in two areas.
The first area is actually going further with the capabilities of NFTs. Currently, we see them simply used as a collection of JPGs and MP4s. However, they also can be used as proven ownership to unlock other experiences. In other words, it can serve as your keycard into the different rooms of experiences a company is willing to provide. I will give an example of what I think this might look like with an NFL-bound athlete.
Secondly, I think we will see athletes use NFTs to engage their fans and create richer experiences. So far, we've seen some high-profile entertainers use NFTs as a cash grab. This has given the public a wrong perception of what this technology is capable of. It also diminishes the vision of what NFTs are capable of. I believe lesser marketed athletes that appreciate their fans will take this opportunity to further connect. I'm thinking of the 6th man off the bench in basketball, the middle reliever, minor league athletes without the hype surrounding them, and any fan favorite that may not get the impressive stat line. Still, they do a thing that we can only watch from the stands, and the crowd goes crazy when they do get some playing time.
As an example, I will discuss the unsexy position of Offensive Lineman in football. This brutal position requires size, strength, great footwork, and agility to get in a physical dog fight every play. You only know them when they get whistled for a penalty or miss a block. If the offensive lineman does their job well, we praise the quarterback and running back. It is thankless. Despite the lack of marketing for that position, I believe plenty of fans do not need a stat line to appreciate that grit.
Case and point, in my hometown of Raleigh, we have NC State's Ikem Ekwonu. On the field, he is a nasty player that will knock defenders off the line of scrimmage and then run downfield to take out some more. He is expected to be drafted this year within the first 5 picks of the NFL Draft. He is also a really nice guy and will be an asset to any community he becomes a part of.
Candy Digital released its "Sweet Futures" beta in October of 2021. It featured primarily athletes that play what is referred to as the "skill positions" such as quarterback, running back, wide receiver, and tight end. Anyone with a stat line. This also included defensive ends, linebackers, and defensive backs with high sacks and interceptions. It didn't include any offensive linemen. This got me thinking.
What if we created an NFT for an offensive lineman (or any underrepresented athlete)? Especially one that is bound for the NFL and deserving of a loyal fanbase. We sell limited editions of that NFT. Owners of that NFT can go to a website created for that athlete, and if you own the NFT, it unlocks a community experience for you similar to a paywall or subscription content (My team has built this for a musician). On draft day, that website will open a video and chat to the athlete's experience of draft day. NFT owners can see an athlete experience draft day behind the scenes and chat with each other (no trolls). They all go through that experience together. It could be the start of a thick fan community. One that continues to grow and possibly rewards its original members.
Let me know what you think? Also, do you have any ideas to expand on this one? We want to hear them.